Description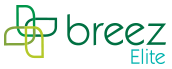 Breez ELT80-110MH ENERGY STAR® qualified fan is the perfect fit for room side installation, featuring installer-friendly pocket mounting brackets & adjustable high-speed options for an affordable price.

Delta BreezElite ELT80-110MH is ENERGY STAR® Most Efficient award product, affordable ventilation fan with adjustable high speed options and exclusive, installer-friendly room-side installation system.
Features:
ENERGY STAR® qualified with innovative brushless DC motor technology

Perfectly quiet operation at 0.5 sones (80 CFM), 0.7 sones (110 CFM)

Adjustable high speed 80 CFM or 110 CFM

For humidity control mode, when humidity is above the user-adjustable set-point, fan runs at full speed. When humidity is below the set-point, the fan runs continuously at a pre-set lower level (0, 50 or 80 CFM)

Adjustable humidity set points between ~50% to ~80% RH

When motion is detected, fan runs at full speed. When user leaves, fan remains running at full speed until delay time (10 minutes) has passed, then fan runs humidity control mode

Includes 6" to 4" duct reducer

Energy efficiency at 10.6 CFM/Watt

Blue and amber LED indicator lights to show humidity sensor and full speed modes

Annual energy cost for 24/7 operation is approximately $7.36*
*Calculations based upon U.S. average retail electricity and HVI testing labs. Actual results may vary
Innovative brushless DC motor design for long life, low noise, and low power consumption
Ventilation fan shall be Delta Breez model ELT80-110MH; ENERGY STAR qualified with Brushless DC Motor engineered to run continuously for a minimum 70,000 hours; airflow rating of 110 CFM and loudness rating of 0.7 Sones at 0.1 static pressure as certified by the Home Ventilating Institute (HVI); power consumption of 10.3 Watts with efficiency rating of 10.6 CFM/Watt at 0.1" static pressure; fan will feature motor lock protection and self-compensating motor speed for intended airflow when static pressure is encountered. UL and cUL listed for tub/shower enclosure when used with GFCI-protected branch circuit wiring.
ELT80-110MH - 80/110 CFM Fan with Motion and Humidity Sensor
Fan Speed

Continuous Low Speed

Full Speed

Static Pressure

0.1

0.25

0.1

0.25

0.1

0.25

0.1

0.25

Air Flow (CFM)

50

32

80

59

80

59

110

90

Sones

<0.3

0.8

0.5

0.9

0.5

0.9

0.7

1.0

Power (W)

5

6

7

9

7

9

10.3

13

Efficiency (CFM/Watts)

10.0

5.3

11.4

6.5

11.4

6.5

10.6

6.9

Current (Amps)

0.27 Max

Power Rating (V/Hz)

120/60
View All
Close
Warranty Information
Delta Electronics Inc. ("Delta Electronics") warrants to the original consumer purchaser in the USA and Canada that the Breez ventilation fan products will be free from defects in material or workmanship. This warranty is limited to three (3) years from the original date of purchase.
View All
Close